Are you looking for high-quality logistical solutions for your greenhouse that will optimize the internal processes?
The logistical solutions of Berg Hortimotive ensure simplified greenhouse processes, efficiency, and an ergonomic working position for your employees. With labour becoming more rare, it's important to make it as efficient as possible.


More efficient & labour-saving processes

Worldwide dealer network: fast & reliable service

Solutions last for years because of their high-quality construction standards
Our New Advanced BeNomic Line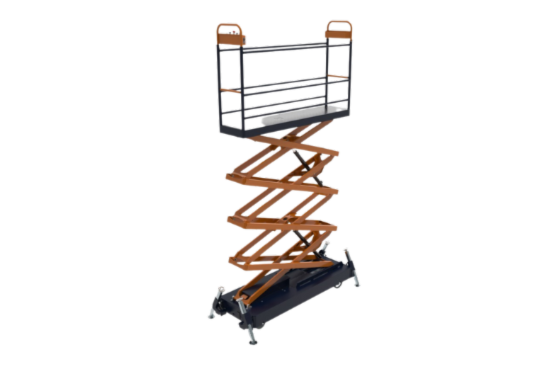 BeNomic Star PRO 350/500/660
The BeNomic Star PRO is the right pipe rail trolley if you want to work safely above three meters. This pipe rail trolley is EU-TÜV certified and available in three heights: 350, 500 and 660 cm.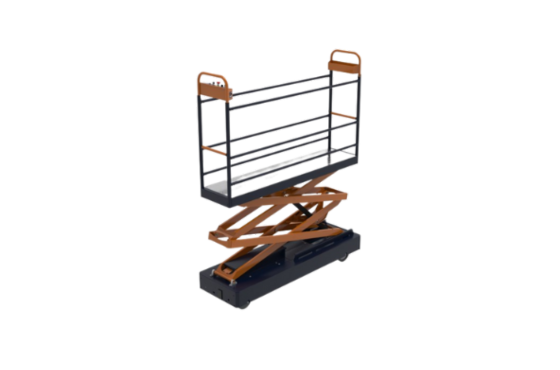 BeNomic Star 300
The BeNomic Star 300 is our best selling pipe rail trolley. Thousands of BeNomic Star pipe rail trolleys are driving in different kinds of greenhouses worldwide, to full satisfaction.
Are you interested in our new advanced BeNomic products? Please contact your account manager.
Customer Jay Colasanti about Internal Transport of Berg Hortimotive
The pipe rail trolleys and transport trolleys of Lakeshore were in need of replacement. They asked Royal Brinkman for custom-built Transport Trolleys that would meet their needs and gives them more capacity for different sizes of boxes when harvesting.
"Especially in the packaging hall, we've benefitted greatly from the custom-built Transport Trolleys" Jay Colasanti, Lakeshore Veggie Growers

"We're very satisfied with the process and the machines of Berg Hortimotive. Especially in the packaging hall, we have benefitted a lot from the custom-made Transport Trolleys because the separation of the different heirlooms in boxes can easily be done when harvesting on the Transport Trolleys."
Spare parts from Berg Hortimotive
Maintenance is required after intensive use to extend the lifetime of your pipe rail trolleys or other Berg machines. Sometimes a part needs to be replaced. Prevent the downtime of these machines and ensure timely delivery of parts, such as the pipe rail car, spray robot, or electric tractor.
Are you looking for spare parts? Discover Hortispares: the online spare parts store for horticulture, powered by Royal Brinkman. On Hortispares you'll find the biggest range of Berg Hortimotive spare parts.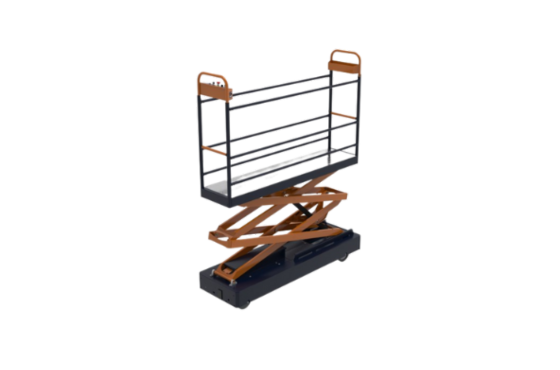 Pipe rail trolleys
Berg Hortimotive's pipe rail trolleys are specially developed for internal pipe rail greenhouse systems to bring you to the desired height.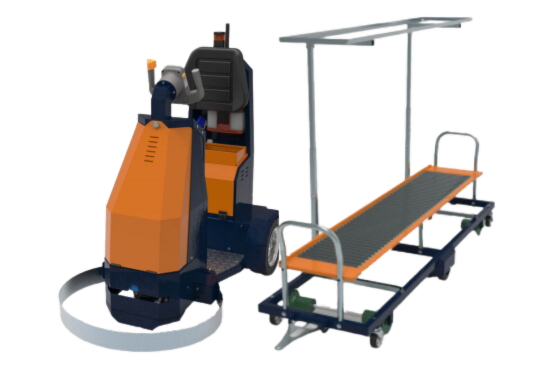 Internal transport
Electric tow tractors (BeMotion BeTrac) and harvesting trolleys are available in manually and automated guided version.
Spraying equipment
To optimize your crop care, Berg Hortimotive develops spraying robots to automatically spray chemical pesticides over the crop.
Are you interested in our product assortment? Please contact your account manager.

The Plantalyzer
The Plantalyzer automatically measures tomatoes in the greenhouse before they've been harvested. The robot uses special cameras and software to measure the bottom two to three trusses (free of hanging leaves). The system calculates the trusses, the number of fruits per truss, and the colour of the fruit. By linking the planting data to the Letsgrow algorithms, you get accurate harvest control information. This means you know exactly when, and how many tomatoes, you can harvest in order to meet sales targets.

Advantages of the Plantalyzer

Grip on sales prices: coordination with retail is more precise in relation to current stocks

Grip on labour: on the planning of production personnel but also on logistic operations and supplies

Knowledge on sales volumes: through a better undersanding of volume, it's easy to meet sales requirements

Would you like more information about the Plantalyzer? Please contact your account manager.